Guest Departure SOP inspects different actions that take place during their checkout as well as on bill settlement. Check-out is done by the reception staff and other related departments like the point of sale, and room service among others.
Guest account payment depends on an efficient front office bookkeeping system that keeps correct guest folios. Besides, it authenticates and authorizes a payment technique while resolving differences in account balances. Hotels find it very effective to clear up a guest account even as the guest is still in the hotel. Guests can pay bills by cash, credit card, defer payment to an accepted direct billing entity. Alternatively, they can settle their bills using a combination of payment methods.
The majority of hotels necessitate guests to state their final settlement method during registration. The front office must confirm or authenticate the guest's credit card or direct billing details. This should be done before he/she approaches the desk for check out. Check out similar articles.
Guest Departure Activities At Various Service Points
1. Guest Departure SOP | At The Bell Desk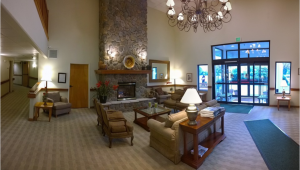 When checking out, a luggage exit pass must be attained from the cashier. This should indicate that the guests have paid their bills and surrendered the room keys. The bell boy creates a departure card and takes it to the guest room to collect the luggage.
The bell captain creates an entry if the same in his control sheet. The departure room is checked by a housekeeping supervisor or room steward to ascertain that nothing is forgotten by the guest. The housekeeping department checks the mini bar for anything taken by the guest is charged to the bill.
2. Guest Departure SOP | At The Reception Desk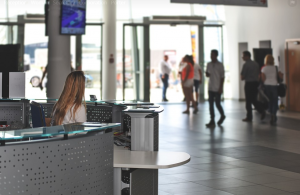 The Front desk receptionist ascertains the list of anticipated checkouts for the day. He/she confirms with the guest the check-out date and time. Write departure notice slips to inform other departments of the guest's departure. Adjust room racks accordingly if you are using a manual system. Above all, update the checkout register as well.
Check out how we help hotels achieve their objectives
3. Guest Departure SOP | At the Cashier's Desk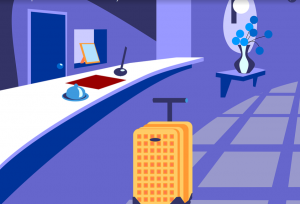 At check-out give guests a final copy of their account folio for evaluation and payment. Front Office staff must confirm the mode the guest proposes to settle the account. Guest can ascertain credit by providing a credit card. However, they may choose to pay their bills by cash or using travelers' Cheques. Don't bill VIPs, special guests, and corporate accounts if marked for direct billing.
The following are the best practices when dealing with guest departure professionally;
N/B: These standards vary from one facility to the other depending on the service levels and automation. Several front offices provide automatic as well as fast check-out.
Step By Step Procedure For Handling Guest On Departure
Pledge: To give a fast and welcoming departure service that inspires guests feeling to return to the back. In addition, they would recommend your hotel to their friends.
No guest waits for more than three minutes in a line at the reception before being served. If delayed, a staff member approaches him/her with an explanation for the delay.
The reception cashier must be welcoming and sociable, not buried in records.
Guest bills should be clear, easy to read, and precise. Don't delay a guest by sending staff to confirm minibar consumption.
Deal with all bill queries pleasantly with no wavering or conversation. All backup credentials must be readily accessible.
While preparing the bill, engage the clients in a chat ascertaining how their experience at your hotel.
Neatly fold bills or stamp the credit card voucher as suitable. Besides, issue a luggage pass and appropriate receipt on settlement of the bill.
Signal the porters to organize and help with luggage.
Pick the luggage within 5 minutes of check out.
Ask guests if they need transport support to the airport or within the town center.
Give all guests pleasant goodbye annotations such as "thank you for your patronage". Besides, invite them for return visits as you wish them a safe journey or enjoyable day.
Forward any guest feedback is to either your superior or guest relations officer.
The Bottom-Line
Each hotel has varied guest departure guidelines prepared by the executive management. Certain hotels take extra time for checkout as opposed to others. However, hoteliers must do their best to account for every minute spent by guests in your hotel.
Reach out for our hospitality consultancy services Here