Home – Green World Hospitality Blog is a platform that promotes professional standards while rebranding operations to ensure consistency in service delivery. Hence, hotel investors should take a new direction in rebranding their operations to ensure consistent service delivery.
Our distinctive approach is designed to make Hotel operations clear. Besides, we emphasize the implementation of standard operating procedures as well as quality management. On the other hand, competition in the hotel industry is intense with the changing trends.
Similarly, the demands and preferences for customer satisfaction are dynamic. Hence, it is impossible to sit still and expect positive results. Therefore, to be the preferred choice in the market, one must constantly improve customer service delivery.
The Principle Of Green World Hospitality Blog
The main principle of this blog is for Hotel Experts to give advice to Hotel investors/Managers, In addition, this is in line with the DOs and Don'ts while creating a favorable work environment.
The Format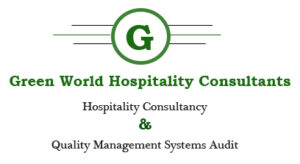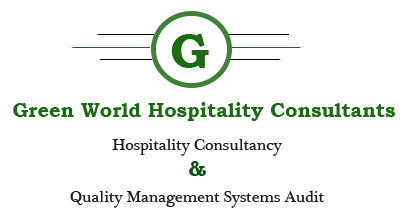 "Each hotel department is unique in terms of service delivery. Some of these standards repeat themselves throughout the hotel operations. Therefore, most of these standards have emerged as clear and compelling statements of service culture in hotels.
The Standards For Each Department Have Been Developed Keeping In Mind;
A flow of a sequential order of activities that a guest goes through in the course of his stay at hotels.
Creation of an exhaustive set of Standard Operating Procedures (SPO's). In addition, it includes the "how-to" for achieving and conforming to hotel brand standards.
The ease of usage and understanding of these standards by all associates. Besides, this includes clarity on how to absorb them thoroughly.
The ability to use a mystery guest audit to ensure adherence and conformity to brand standards.
Green World Hospitality Blog Home | Terms of Use
This blog is not a substitute for a training manual or policy manual.
Standards operating procedures should be brief enough for each employee to memorize their actions in any given situation.
The standards operating procedures form the basis of performance evaluation based on self and external audits conducted periodically.
Home | Auxiliary Services
In addition, the author has incorporated ancillary information that will help chefs to discover more about cookery. This appears in the category of 'Recipes'. Above all, other information that may deem important will be posted under the blog category.
Thanking you for your patronage.