Service Process In Hotels involves all elements of assistance given by employees to enable customers to make an informed decision. Therefore, more efforts are being established by hotels make to attain a satisfactory customer experience for their clients.
Hotel and Restaurant Management are jointly packaged as well as recognized as the hospitality industry.  Thus, it encompasses various activities, which comprise the hotel industry at large. The expansion of the Service industries has produced a demand for research into their processes as well as advertising.
Procedures are the structural design of services. They explain the technique and series in which service operating systems operate and tie together to create a service knowledge that is valuable to customers. On the other hand, clients themselves are an essential part of the business. Hence, poorly designed procedures are destructive to employees leading to poor quality service delivery as well as disappointment. Check out similar articles.
Questions Addressing Hotel Delivery And Utilization
How do we decrease service breakdown?
When do customers become co-producers in business?
How can service revamp get better quality as well as efficiency?
Why do clients refuse fresh self-service technologies?
How do you control those customers who are not cooperative?
Tips To Advance Service Progression At Your Establishment
All guests should be treated like VIPs.
Prioritize daily training and not just a one-off function.
Offer tailored customer service.
Develop a constructive beginning for new staff.
Bring up to date the toolbox of your technology.
Evaluate the experience of your customer service performance.
Associate the actions of your staff with the organization's general performance.
Service Process In Hotels | Planning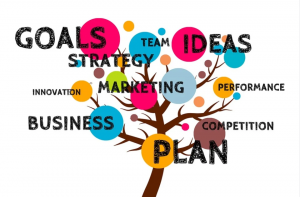 Planning is one of the procedure design tools that help you succeed as you picture the entire process. Thus, you should separate activities into front stage and backstage. Therefore, service plans explain the connections between clients and staff and how they are maintained by supplementary activities and systems backstage. Read more
On the other hand, it assists the managers to visualize prospective fail points. Besides, well-planned writing should give explanations of the service experience. Therefore, by investigating current blueprints, executives may adjust communications.
Service Process In Hotels | Blueprint Components
Defined standards for every front-stage action.
Physical and other proof for the front-stage actions for all procedures.
Principal actions of your customer using pictures.
Front-stage procedures through the customer contact staff.
The elements of visibility.
Backstage proceedings by customer contact staff.
Support procedures that involve other service staff.
Support procedures involving Information Technology.
An Example Of Restaurant Blueprint Service Procedure
Act 1: Introduction And Preliminary Outlook
Creating guest reservations
On arrival, the customer safely parks his/her car
Leaves coats in the coatroom?
Customers enjoy a drink in the bar as they wait to be served?
Guests are ushered to the table and seated.
Act 2: Delivery Of Foundational Product
Confirm reservations, as well as present the menu to clients.
Escort customers to their tables and present menus.
Greet them as you proceed to take orders.
Process the orders accordingly.
Serve the orders accordingly.
Serve wine according to the orders.
Allow guests to enjoy their meals.
Bill the guests accordingly.
Act 3: The Drama Comes To Close
Present a comprehensive and correct bill to the client at the appointed time.
Handle payments courteously and swiftly while appreciating guests.
The right coat for the guest is retrieved from the coatroom.
The car is brought near the door without delay, customers thank for their patronage and bid bye.
Service Process In Hotels | Key Points
Identifying key points of failure.
Reflecting on everything that might distort the process.
Improving consistency of service as well as correcting failures.
Establishing safe methods for recognizing the voice, color codes mirror e.t.c of staff.
Service Process In Hotels | Service Process Design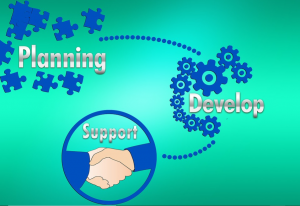 Those that have become obsolete comprise:
Rust in the organization.
Changes in the environment.
Internal procedures are worsening.
A bureaucracy that is creeping.
Unofficial standards.
Ascertain opportunities that enhance the roadmap of your service processes. Revamp attempts as you seek to: decrease failures, improve productivity, as well as enhance customer satisfaction. Check out similar blog posts.
Revamping includes reconstitution, reorganization as well as replacement of services. This can therefore be classified as:
Getting rid of nonviable steps for filling forms, inquiries, as well as provide information.
Provision of personalized service.
Providing express service delivery.
Developing services.
Revamping substantial elements of service procedures.
The Bottom-Line
The delivery procedure is as significant as the product in managing the service process in hotels. Hence, the tool used in drawing the process is planning services. Therefore, the design should consider the function of the client as a co-producer by redesigning where applicable.
Reach out for our hospitality consultancy services Here