Contactless technology such as mobile check-in, digital menus, and keyless room entry is being adopted with concerns about hygiene and social distancing. The hospitality industry has always been at the forefront of innovation when it comes to enhancing the guest experience. From online booking to mobile check-in, the industry has been quick to embrace technology that makes life easier for guests. However, with the ongoing COVID-19 pandemic, the industry accelerated the adoption of contactless technology to ensure safety.
Contactless technology is any technology that allows for minimal or no physical contact between people or objects. This includes technologies like contactless payment, QR codes, and mobile ordering. By leveraging technologies, the hospitality industry can reduce the spread of the virus while still providing an exceptional guest experience. In this article, we will discuss the various ways the hospitality industry can embrace contactless technology.  Check out similar articles.
Contactless Check-in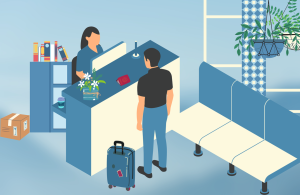 One of the most significant changes in the hospitality industry due to the pandemic is the shift toward contactless check-in. Traditional check-in requires guests to interact with front desk staff, handle physical room keys, and sign paperwork. With contactless check-in, guests can complete the check-in process using their smartphones, eliminating the need for physical contact.
Many hotels now offer mobile check-in, allowing guests to check in from their smartphones, and receive a digital room key. Guests can also use mobile check-in to select their room preferences, such as the floor, view, or bed type. Mobile check-in reduces wait times, streamlines the check-in process, and enhances the overall guest experience. Check out similar blog posts.
Contactless Technology | Contactless Payment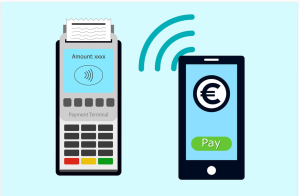 Another critical area where contactless technology is making an impact in the hospitality industry is payment. Contactless payment methods, such as Apple Pay, Google Pay, and contactless credit cards, allow guests to pay conveniently. They pay for their rooms, meals, and amenities without having to touch any payment terminals or exchange cash.
Contactless payment methods are more secure than traditional payment methods since they use encryption to protect the guest's payment information. They are also faster, reducing the time guests spend at the front desk or restaurant. By adopting contactless payment methods, hotels can provide a safer, faster, and more convenient guest experience.
Check out how we help hotels achieve their objectives
Mobile Ordering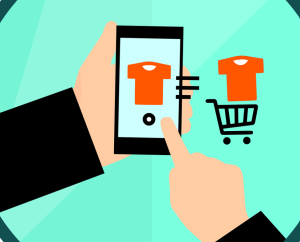 Mobile ordering is another way the hospitality industry can embrace contactless technology. Guests can use their smartphones to place orders for room service, restaurant meals, and other amenities. With mobile ordering, guests can browse menus, place orders, and pay without having to interact with staff or touch menus.
Mobile ordering offers a more personalized experience since guests can customize their orders and make special requests without direct communication. Mobile ordering is also more efficient since it reduces wait times and allows staff to focus on fulfilling orders.
Contactless Technology | QR Codes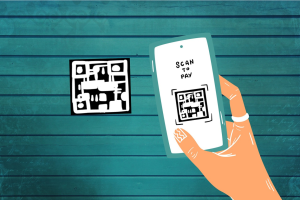 QR codes are another contactless technology that can enhance the guest experience in the hospitality industry. Hotels can use QR codes to provide guests with access to information and services, such as menus, and local attractions.
By scanning a QR code with their smartphones, guests can access a variety of information without interacting with staff directly. QR codes can also be used to facilitate mobile check-in and contactless payment, making the entire guest experience more efficient.
Conclusion
The hospitality industry has always been known for its ability to innovate and provide exceptional guest experiences. With the ongoing COVID-19 pandemic, the industry has had to embrace contactless technology. This will enable them to ensure the safety of guests and staff while still providing exceptional service.
Contactless check-in, payment, mobile ordering, and QR codes are a few examples of how the hospitality industry is leveraging technology. By embracing these technologies, hotels can provide a safer, more convenient, and more personalized experience for their guests.
Reach out for our hospitality consultancy services Here